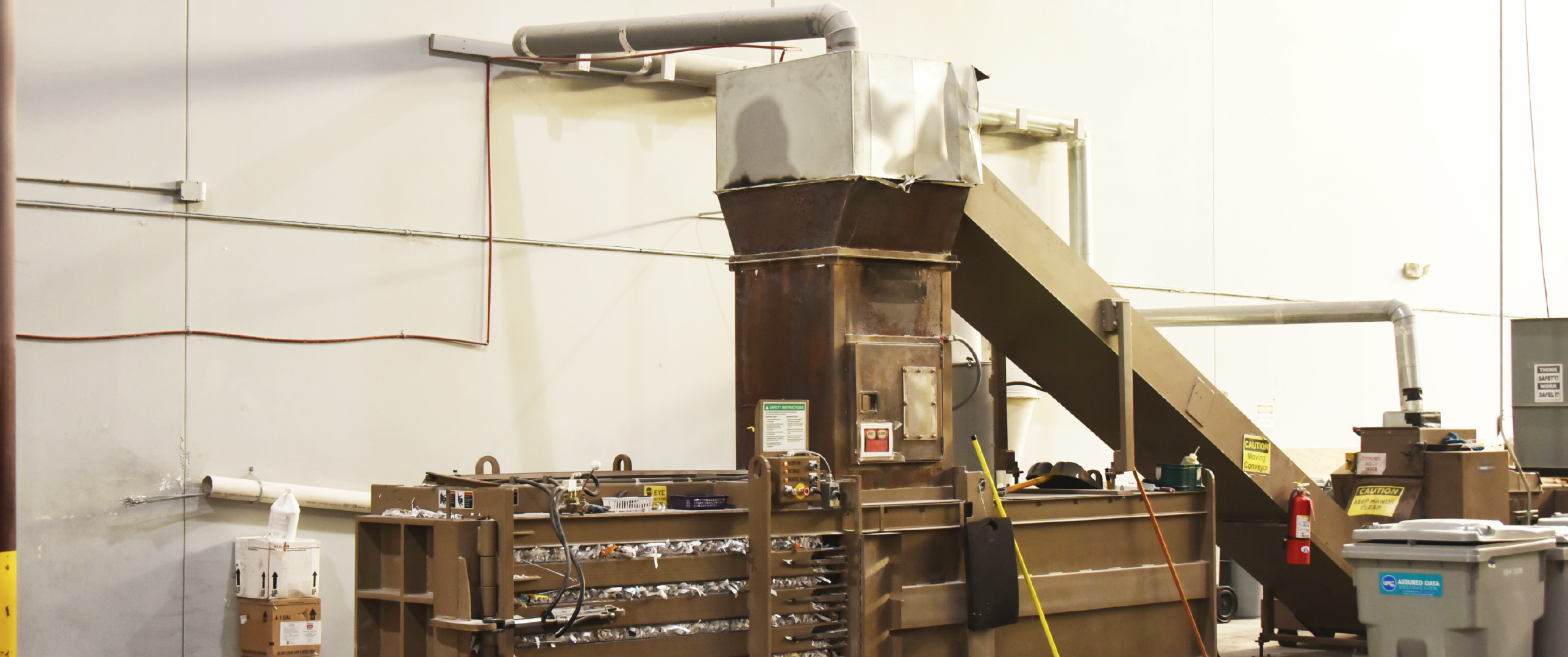 Assured Data Destruction is a division of Wiregrass Rehabilitation Center of Dothan, Alabama. WRC has many various involvements that help to serve needs with an "earn while you learn" approach. Over 200 individuals work daily in our skill development, job readiness, and community work programs. As a result of their earnings, over five million dollars are spent annually in the communities in which they live.
WRC was founded on the belief that quality workmanship and open communication is the key to true customer satisfaction. It is the service management team that makes the difference between mediocrity and excellence. At ADD, we put the customer first in the equation to allow you to tailor our services to suit your needs.
Below we have compiled a list of some other business areas that our company participates in. If you are in need of any of these services in addition to your document destruction needs, then please call us directly or send us an email and we will have a manager speak with you.
Laundry and Linen Services – WRC's laundry operation enjoys an impressive history of growth and evolution designed to meet the needs of the ever-changing healthcare/hospitality market. The mission of WRC Laundry and Linen Service is to provide the highest level of quality at the lowest possible cost principally to healthcare and hospitality organizations.
Industrial Services – Wiregrass Industries offers turnkey solutions for companies of every size. Assembly, disassembly, packaging and collating services are offered to meet the needs of area businesses and industries.
Lawn and Landscaping – WRC operates a full-time commercial lawn crew meeting the growing needs of the community.
Environmental Services – Professional janitorial and custodial services are provided through the Environmental Services division of Wiregrass Industries.
Pallet Shop – Custom wood pallets are built per specifications for industrial customers for shipping local, national, and international freight loads
WRC Market – Overstock, closeout retail stores with name brand, designer clothing and accessories, linens, furniture, groceries, toys and more-all at discount prices
Sterling Event Services  –  Full-service catering service for on and off-site events with strict attention to details including quality food and customer service. Tastefully decorated dining facility, audio visual system, bar service, and professional, courteous staff make events a memorable experience
WRC Adult Care – A comfortable, safe, and stimulating atmosphere providing daily services for individuals who are alone or isolated, in need of socialization, supervision, activities and care after a recent medical event, and more. Warm meals and snacks, arts and crafts, and field trips are provided to participants.
The R.E.A.L. Project  – Used medical equipment and other assistive technology is donated by individuals and organizations. Equipment is sanitized, refurbished, and loaned out to needy individuals free of charge to assist in increasing their quality of life.
WRC Housing  – Provides an opportunity for disabled adults to live affordably and independently.  Housing is conveniently accessible to healthcare services, banks, churches, restaurants, and leisure activities. Eligibility is designed for low income persons with disabilities